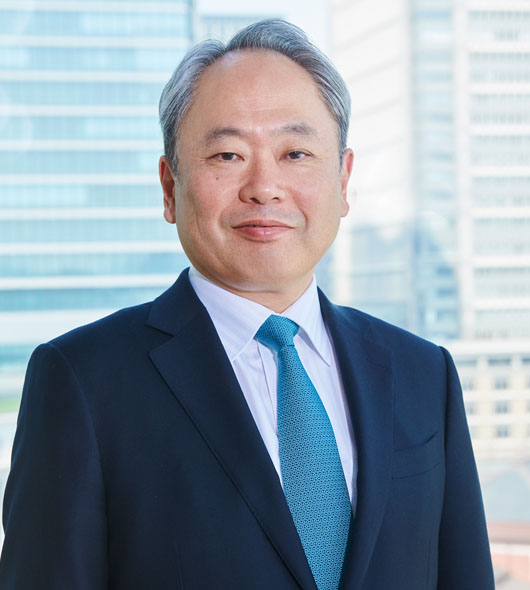 Managing Partner
Kazuhiko Toyama
The world, including Japan, is facing a period of uncertainty. We are facing an historical trend in which successful economic and corporate value creation depends on human resources rather than fixed-asset investments. We are also seeing the rise of various business models; i.e., not only American and European but also Chinese and Southeast Asian business models. These business models are uniquely intertwined in the Japanese business environment. Together with an expected rapid decrease in population, numerous issues have arisen that can no longer be solved with a traditional style of business. Under such circumstances, the consulting firms, investment banks, and private equity funds, all of which take the Western business model as a premise, can no longer fully address the new issues.
IGPI was founded with the mission to fill this void. Our services center on providing experienced professional staff who can manage all aspects of business operations, from decision-making to execution. Every day, our experienced staff are working with client companies to push the management frontier.
Our professional service is a unique endeavor, even by global business standards, as we provide management support through our people and make a long-term commitment to the client company and its main stakeholders through our policy of risk-sharing. In the 21st century, in which new types of issues overwhelm companies, we need to think outside the box for a creative set of solutions. IGPI strives to bring about management breakthroughs from Japan, and maintains the spirit to question the status-quo. We are committed to working hard with our clients every day and in every operation.
Profile
After joining the Boston Consulting Group, Kazuhiko Toyama became a founding member of Corporate Directions, Inc. (CDI), where he later served as CEO. He was appointed COO of the Industrial Revitalization Corporation of Japan (IRCJ), which was established by the Japanese government in 2003. Currently, he serves in various leadership roles for private and public sector. He graduated from the Faculty of Law, University of Tokyo, and holds an MBA from Stanford University's Graduate School of Business.
Ten years have already passed since the establishment of IGPI in 2007. While being conscious of changes in the economic situation and the social environment both domestically and abroad, we have faced the issues head on related to the essence of management as we seek out where the needs of society and the expectations of our clients are.
The various support provided by IGPI from the corporate revitalization phase to the growth phase has been expanded from the original domestic market to the Asian region at present. In addition to investing and managing transportation businesses in Eastern Japan by the Michinori Group under our umbrella, we have actively made principal investments in high-tech and IT ventures. We also provide management and field support through our team (MSC)*1 specialized in the manufacturing industry, provide strategic support by our team (BAI)*2 specialized in utilizing AI and big data, and provide advice regarding infrastructure concessions. This spread of activities into new fields is IGPI's uniqueness.
IGPI has professionals with various backgrounds, such as strategy firms, investment banks, investment funds, megabanks, operating companies, etc. Some of them have professional qualifications such as lawyers, certified public accountants, tax accountants, etc. Also, members who joined IGPI as new graduates have grown as professionals through various experiences. These professionals are organized into teams to take advantage of their specialty areas, so that we can prepare a structure that can respond to every client's needs. In order to derive a "real solution" unique to IGPI, which is not a desktop theory, all professionals keep taking full advantage of their strength to challenge the possibilities and limits, at some point from the viewpoint of the management or at the next moment from a field perspective.
IGPI will continue to strive for its existence as a unique and one and only firm that can contribute to client companies and society.
Note:
*1 MSC (Manufacturing Solution Company)
*2 BAI (IGPI Business Analytics & Intelligence)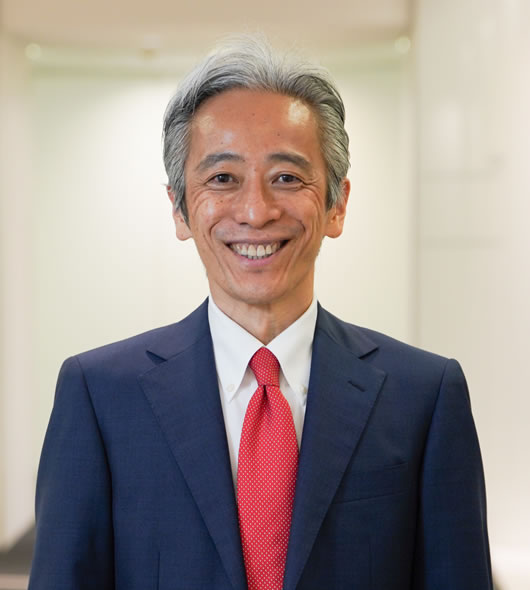 Managing Partner
Takashi Muraoka
Profile
Takashi Muraoka has led numerous cases on business revitalization as well as M&A and growth strategy formulation and implementation in China and other Asian markets. He is Senior Adviser of Financial Services Agency and outside director of Shin Nippon Koki Co., Ltd. and INCJ, Ltd.. He was Managing Director at IRCJ and led turnaround cases such as Mitsui Mining, Misawa Homes, Sankei and Daiei. Prior to IRCJ, he dealt with M&A and project finance transactions at Sanwa Bank (currently MUFG Bank, Ltd.) and covered the telecom industry at Morgan Stanley.
He holds an MBA degree from UCLA.